Ever wondered how to rent Nashville ice cream trucks? Missing the ice cream man from when you were a kid or want to reward your employees for work? Check out the coolest ice cream truck in Nashville, TN – the Mean Green Ice Cream Machine
Call us today – 615.212.5151 to have our cool ice cream truck come out to your next event. Car shows, schools, businesses, grand openings and weddings. You host it, we WOW the CROWD!
Serving anytime 24/7 – perfect for factories and businesses with multiple shifts! Call us today!
Serving awesome old school ice creams and Italian ices (better than snocone trucks) as well as hand scooped ice cream desserts, the Mean Green Ice Cream Machine is your one stop source for entertaining your guests. We do everything! You just sit back and eat delicious ice creams.
Check out our old school prepackaged menu for 2021.. The choices from this menu are many of the favorites that people love!  From Chocotaco and Resses to Italian ice flavors of lemon, cherry, coconut and sour apple, there are treats on the menu for everyone.  Don't be limited to ices…hire the best Nashville ice cream truck around with almost 30 choices of prepackaged ice creams.   Or choose our hand scooped ice cream desserts made right on the truck to order!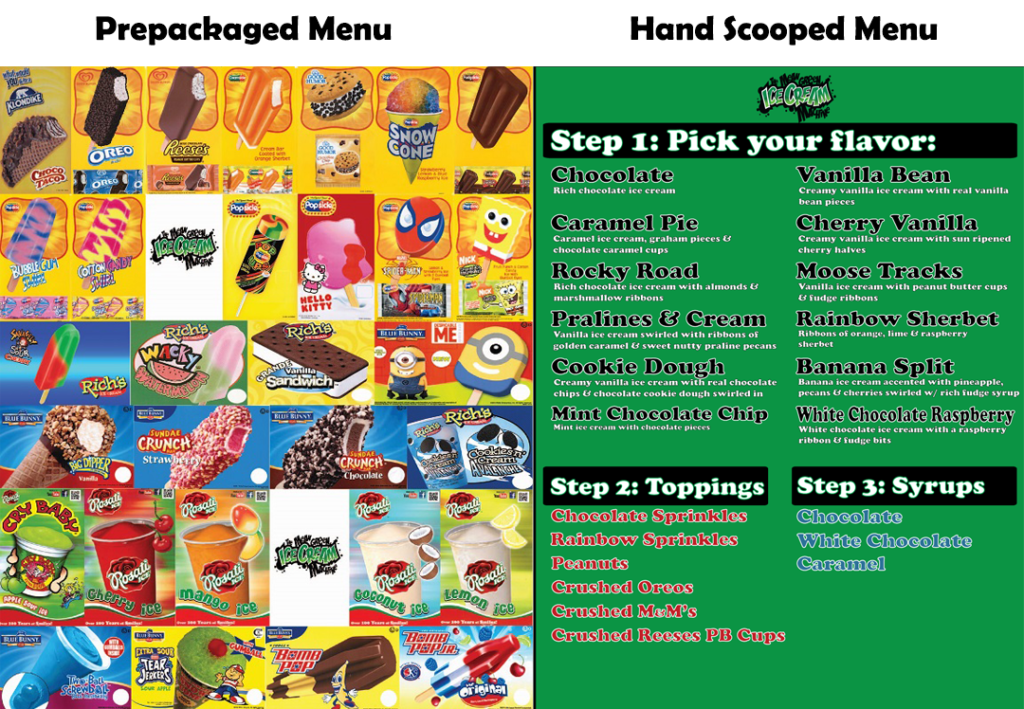 Whether it is daytime or night, our Mean Green ice cream truck can handle any time of day. We often are out after midnight serving guests who work third shift. Many of our bookings handle all three shifts at a business or events that last into the night. Call us today and support small, local business! 615.212.5151 or use the contact link to chat with us!