Our Mean Green Ice Cream Machine offers two types of services:
Prepackaged Ice Creams and Italian Ices
Remember the ice cream man coming around when you were younger? All those awesome choices to choose from? We have many of the most popular items from Chocotaco, Bomb Pops, Orange Cream bar and more. We have added in a line of amazing Italian ices which blow snocones out of the water. These Italian ices are the same flavor from top to bottom..not a syrup on top of a chunk of ice. Check out the menu below!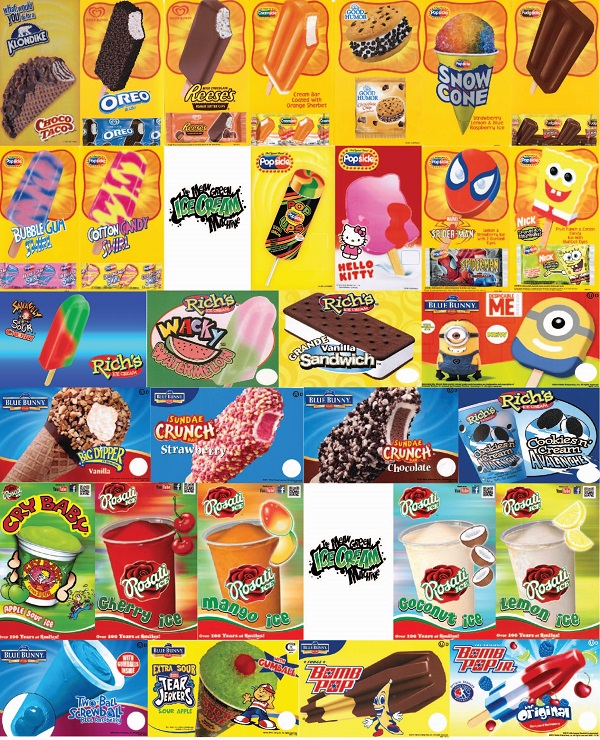 Hand Scooped Ice Cream Desserts
Just like an old ice cream shop, our hand scooped ice cream desserts offer the guest a chance to have their own dish made to order right on the truck. Choose from about 12 flavors including classic Chocolate and Vanilla to delicious flavors like White Chocolate Raspberry, Moose Tracks and Caramel Pie. Add some toppings like chocolate syrup, Reeses peanut butter cups, sprinkles or crushed Oreos. Make it your own just like you want.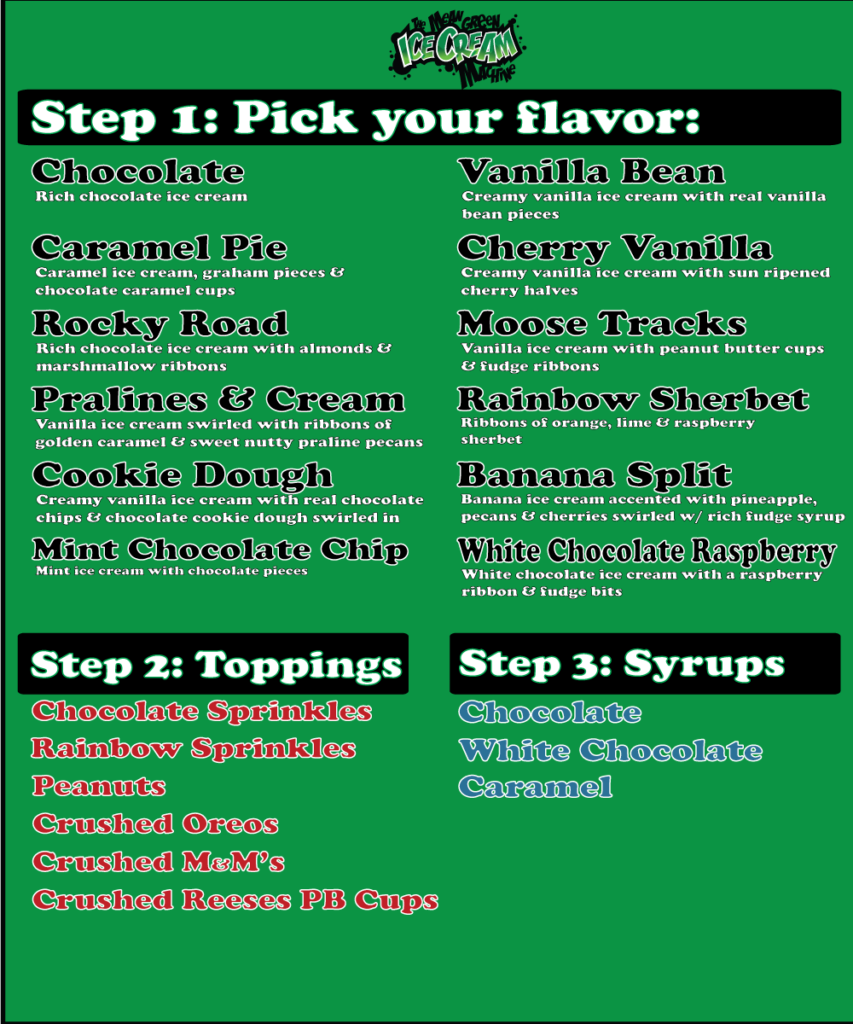 Check out these awesome desserts